STUDIO
VISUAL
AUDIO
LANGUAGE
ACCESSORY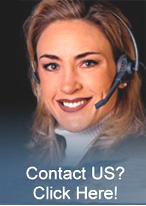 | | |
| --- | --- |
| | MT-102 FLASH RECORDER / PLYAER |
Here is coming the era of Automatic Recording of Conference Microphone!

▲ Front Panel


▲ Rear Panel

No matter for producing music teaching material, teaching recording, or lectures, teachers usually need to carry teaching materials and or recording files to use by computers on every kind of occasions, ex: classrooms, home, offices, or conference rooms. We used to consider the equipment like 3.5 inch floppy disk, CD or DVD to record and read data. But with the evolution of technology, the type of teaching material has developed from text file to graphic audio and video files. The portable and plug-and-play SD memory card becomes the tools that teachers can store and read data. If students have machine and equipment in musical rooms or at homes, all they have to do is prepare SD memory cards to do recording.
MT-102 Flash Recorder / Player is special designed digital audio technology which is particularly for music and language learning. Built-in line-in microphone and line-out headphone can adjust volume of microphone, recording with background music. It has two modes, manual record and automatic record
MT-102 Flash Recorder / Player not only support recording and playing digital MP3 audio files, pre-record MP3 voice or music, but also support recording digital MP3 music from Stereo System and microphone , such as: hypermarket, theme park, public area, train station, school, factory audio broadcast…etc. Moreover it also could assist with musical instruments learning to record/ replay music, such as: piano, guitar, flute, violin …etc.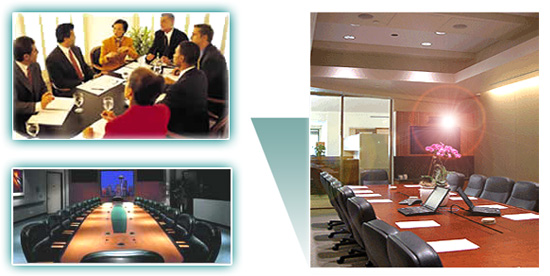 | | |
| --- | --- |
| | FEATURES : |
•

Support standard "SDHC memory card" and "USB 3.0 interface" dual-slot. Both of them support "Record / Play mode"

•

While connecting and starting with conference microphone audio system, MT-102 is able to record automatically when the audio value between <-10~-40dB (db values able to be set). While the audio input signal stopping for 1-30 sec (stopping time also able to be set) , it can set up the function of pause and continuing recording.

•

MT-102 can connect with HS-168 Telephone coupler to automatically record conversation in the phone.

•

Support power failure protection function during recording. To ensure record files and setting values not missing while devise power cut.

•

MT-102 support to install in the standard chassis, also has the function of RS-232 / RS-485 external control.
| | |
| --- | --- |
| | PRODUCT FUNCTION : |
•

128 x 64 dots resolution LCD screen (front panel): Support display play list, section time (min /sec) and multi-language (Chinese, English, Japan, Korean ..etc.); Able to setting LCD panel brightness.

•

Support standard "SDHC memory card" and "USB 3.0 interface" ; Support FAT16, FAT32 files format, maximum memory up to 32GB.

•

Front panel support microphone input port (able to adjust audio sound value, and accept directly or outside audio input to mix recording.); Support monitor earphone output port (able to adjust audio sound value.).

•

Support files deleted and formatted; Named record files automatically and record files sorting.

•

Recording files and music files manage individually ; Recording mode: MP3 format recording, recording bit rates: 128K / 192K / 256K / 320K bps (44.1 KHz sampling).; Music display mode: support display MP3、WMA、WAV、AAC、OGG、FLAC format files

•

Built-in clock, support memorialize recording time in the files; support playing count down time and playing time display switching.

•

Having 0-9 number buttons, able to select tracks easily.

•

Built-in play list edit function, able to edit recording files and music files sorting.

•

Support stereo recording level distortion display, recording level distortion warning, recording auto gain control…etc.

•

Support recording pause, segment recording automatically function, ( off/ 1-6550 min could select ); Intelligent recording function, able to auto turn on ,stop, manual recording and manual quick segmented recording function.

•

Four play mode: loop, single track loop, single track stop, random play; Support section (A-B) loop play function, Fast Forward / Backward function ( only for MP3 format files.)

•

Recording signal able to mix with playing signal to output.
| | |
| --- | --- |
| | PRODUCT SPECIFICATION : |
Frequency response
20Hz ~ 20KHz
RECORDING INPUT
LINE IN:RCA X 2(R、L) 1 set, support recording gain adjustment. -20dB~+3dB@1KHz/Line-In Att.=0 dB.
MIC IN:6.3Ømmx1, support sound value adjustment.
-50dBu~-40dBu@1KHz/MIC VR =MAX. Microphone Dynamic Type.
Input Impedance 33KΩ,Gain -15dB ~ +12 dB,
Input Attenuation (Variable) -110dB ~ 0 dB, , S / N Ratio 106 dB@0 dB Fs=48KHz
T. H. D. 0.01%@1KHz,0dB FS, Dynamic Range 102 dB@-60dB FS input, Channel Separation 103dB@1 KHz input.
FIXED OUTPUT
RCA X 2(R、L) 1 set , output Level 0 dBV / Unbalanced,
S/N Ratio 108 dB@Fs=48KHz , T.H.D 0.01%@1KHz,0dB FS, Dynamic Range 108 dB@-60dB FS input, Channel Separation 106 dB.
VARIABLE OUTPUT
RCA X 2(R、L) 1 set , support sound value adjustment, Output Level -90dBV ~ 0 dBV / Unbalanced, S/N Ratio 105 dB@Fs=48KHz ,T.H.D 0.01%@1KHz,0dB FS, Dynamic Range 108 dB@-60dB FS input, Channel Separation 104 dB
MONITOR EARPHONE
6.3mm x 1,support sound value adjustment.
Output Wattage 45mW @THD=0.1%, RL=32, S/N Ratio 105 dB @ input=GND,
T.H.D. 0.03% @ Vin = 1Vrms, RL=32Ω, Channel Separation 98 dB @1KHz,
AC POWER
AC 100V ~ 230V/< 5W
Dimension/ Weight
430 (W) x 256 (D) x 97 (H) mm / 4 Kgs
Working temperature / Humidity

-10 ~ +55 ℃ / 5% ~ 90%