---

HS-9100 Main Controller of Conference System :
| | |
| --- | --- |
| | New design digital control: Audio signal of main controller and desktop microphones transferred by one cable. |
| | This system can work with computer or without computer. User can select the system manage mode on the front panel of main unit: PC manage and main unit manage mode. |
| | 4 set of 8 PIN socket for system connection, one main system can connect with 95 desktop delegates, 1 chairman. Communication capacity of main system can extend to maximum 600 sets(operate with extender main system). |
| | Limit Mode: Limit on the numbers(1~9) of delegate speech, when the numbers of opened delegates attain to the limit, the unopened cannot speech, only if the opened delegates turn off their microphones. But the chairman unit shall not be subject to this restriction and can speech priority. |
| | Rotation Mode(Free Mode): Allow 1-9 people speak simultaneously. |
| | Frequency response : 40HZ~18KHz, built-in 1.5W monitor speaker, has volume adjust. Auto tone equalizer of high and low bands; support microphone volume and sound level adjust, maintaining good quality tone. |
| | Supports the function of video camera auto-track. |
| | Serial port (RJ-45、RS-232、RS-422、RS-485); has telephone input signal socket can connect with telephone coupler. |
| | Load short protect function can restrain 2G and 3G mobile phone signal interference. |
| | Power ON/OFF, Power LED, LCD Function Display. |
| | Manage the meeting with software, support double screen display. |
| | Voting function(yes, no, abstain) and Electing function (single-ballot, Multiple-ballot). |
| | Power supply AC110V, Power consumption of main unit 415W, Installation 19-inch frame. Qualified International Conference System of safety standards, BSMI, CE and RoHS certificate. |
| | |
---

Chairman Unit and Delegate Unit :

Function for Chairman and Delegate Units (HS-6200c HS-6200d)
● Unique "T" type cable design is easy to install.
● Built-in anti-vibration pad fixed microphone head, to avoid touch and vibration noise.
● The gooseneck design microphone can restrain 2G and 3G mobile phone signal interference
● Speak key (TALK) for the identification with green LED is power supply status available.
● Sound-receiving distance: 5~60cm, Frequency response: 40Hz~18KHz,Sensitivity:
● -67 dB±4dB with sensitivity adjustment, Noise Ratio: 55dB, Maximum Voice: 115dB.
● The delegate microphone will turn off automatically after 90 seconds without any sound
● receiving.
● Integrated with camera auto-track function.
● Dimension: 120 x 85 x 30mm, Weight: 240g.

---

Function index for chairman unit (HS-3700c)
| | |
| --- | --- |
| ● | Embedded Chairman microphone has priority to speak (red key), conference control host can set attention signal to remind attendance. Priority pronunciation keys to control permanently terminate or suspend the termination of the other microphone .Chairman microphone system is not subject to restrictions, and can be placed in any position. |
---

System Connection Diagram :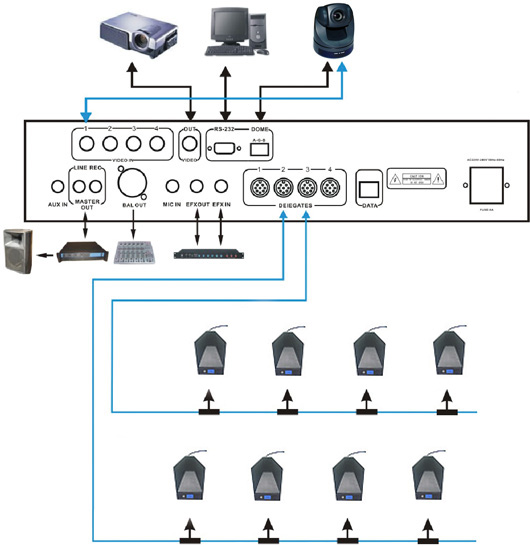 ---

Cable Accessories:

• 8 core 10m, Extension Cable, item: HS-10M.

• 8 core 5m, Extension Cable, item: HS-5M.





• 8 core 2+1.5m, Tee Extension Cable, item: HS-3M.
---

Application Example :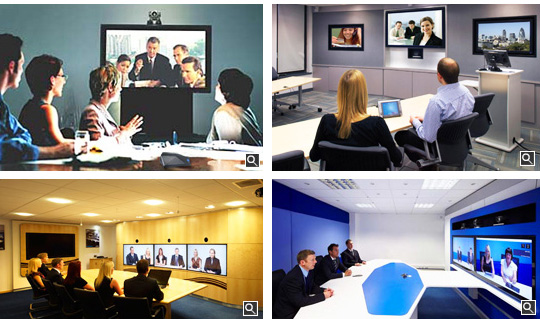 ---

---
---